FAE Limited is well known in Africa and Nigeria as a fore envelope manufacturing company.
We care about you and your brand, this is why we off this services with utmost care at FAE Limited!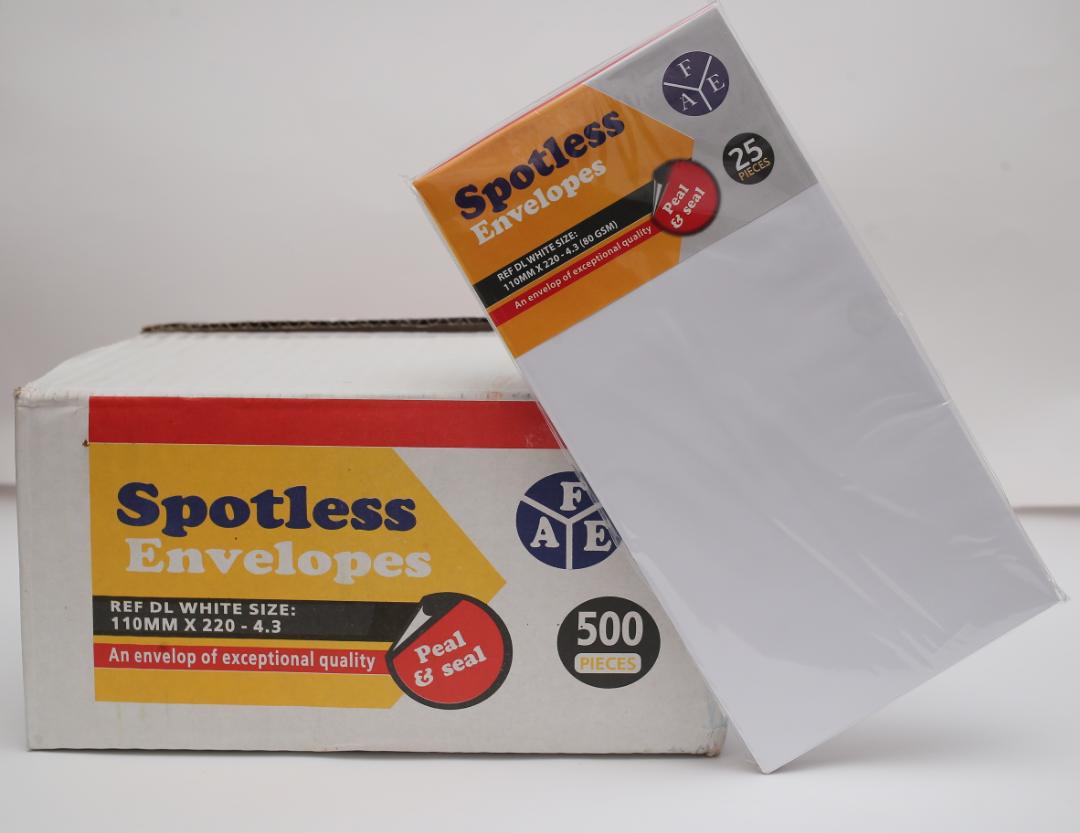 FAE Limited ensures a continuous supply of envelopes to keep your corporate business at its optimum best!
FAE Limited
We are the leading and  Chief envelope manufacturing, customizing, supplying and producing company in …
Nigeria, Ghana, Cameroon, Benin, Liberia, Togo, Mali, Senegal, Guinea, Niger Republic, Burkina Faso, Sierra Leonne, Cote D'Ivoire, The Gambia, Mauritania, Chad, Central African Republic, Equitorial Guinea, Guinea Bissau and other neighboring African Countries.
In an industry that is just over half a century old, we have a more than 40 years experience, way more than any of our competition.
FAE LIMITED combines basic local knowledge and international expertise to produce a product that is second to none.
Our first class equipment ensures that we are able to produce to the specification of our customers and satisfy our ever growing client base.
We earned this right because of the quality, the type of paper we use, and how we serve our clients as a trusted ally and concerned friend.
We provide them with the rare loyalty of a business partner and make sure they get what they need timely and also helping them secure more clients to make more money.
FAE LIMITED – WINNING TEAM
MD/CEO
Princess Funlayo Bakare .K. Okeowo – MD/CEO
COO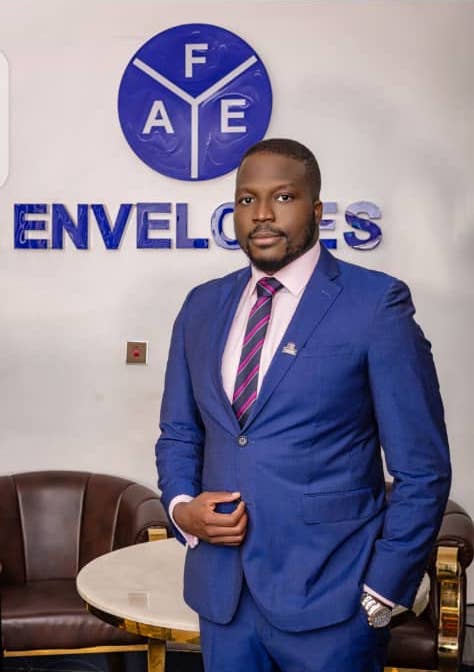 FAE LIMITED CERTIFICATIONS
MANCAP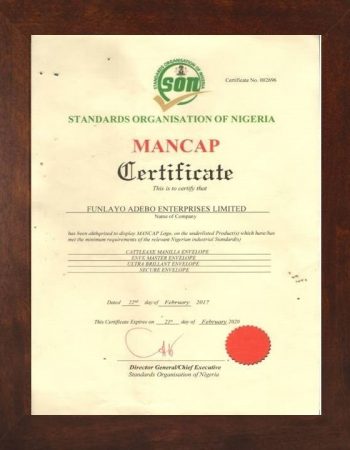 CAC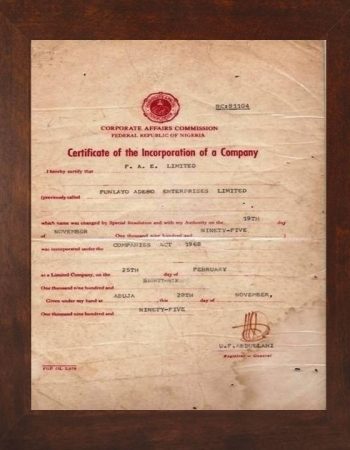 SON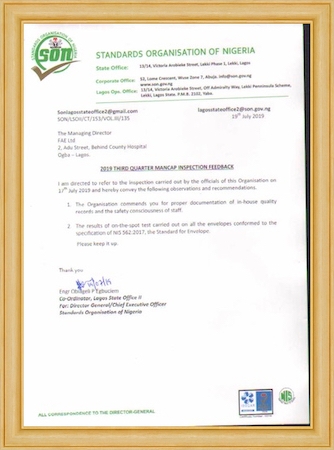 ETLS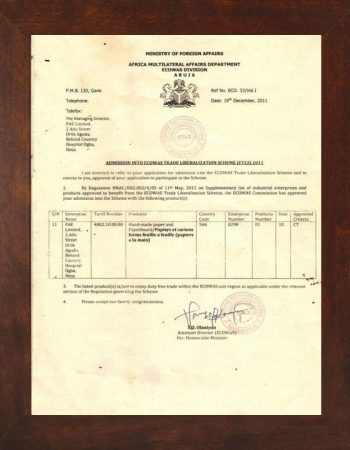 MAN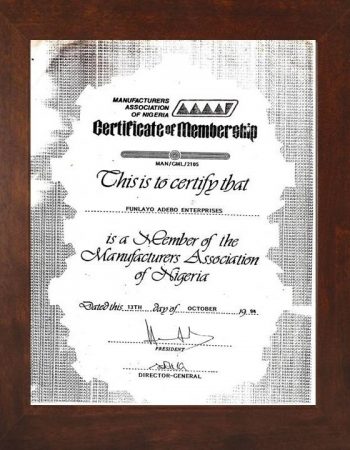 KEYSTONE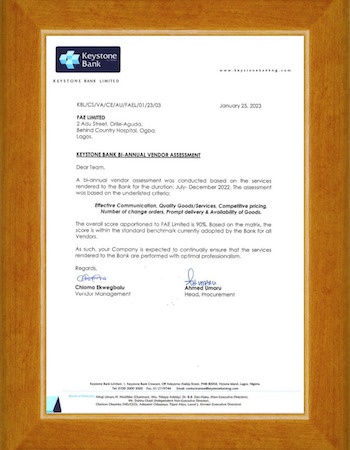 Need Help?
Contact our customer support team if you have any further questions.
We are here to help you out
call: +2348174603382
mail: info@fae.com.ng