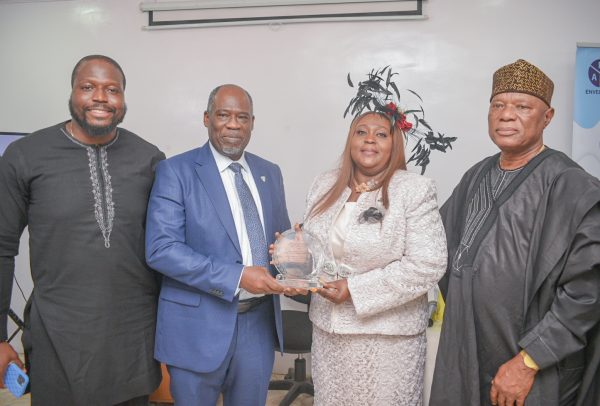 The Managing Director/CEO of FAE, Princess Layo, Bakare-Okeowo on Wednesday, June 21, 2023 bagged the Centre for Values in Leadership – Leader Without Title (CVL- LWT) award of leadership excellence in entrepreneurship and manufacturing. Princess Bakare-Okeowo was honoured with the award at the 60th leadership colloquium of CVL with theme: "Moving from Consumption to Production: […]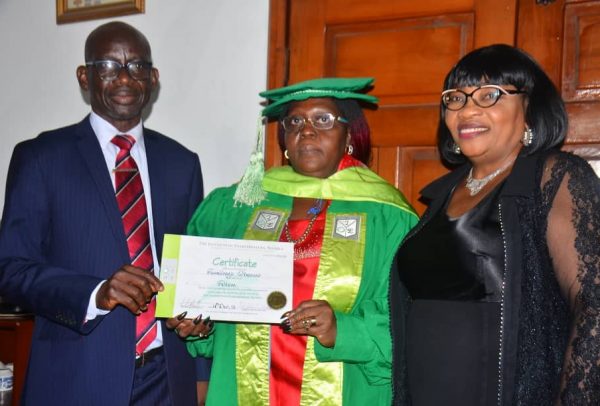 The institute of Entrepreneurs, Nigeria has conferred the Managing Director of FAE Limited, Princess Layo-Bakare Okeowo as fellow of the institute today, Tuesday, November 14, 2021. The Executive Secretary of the Institute, Dr Rotimi Oladele was joined by other directors who decorated the Amazon in the manufacturing at the conferment ceremony. This achievement is coming[…..]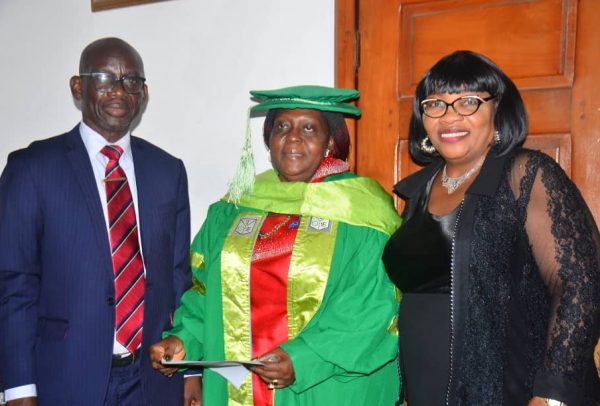 The Chief Executive Officer and Managing Director, FAE Limited, Princess Layo Bakare-Okeowo has urged entrepreneurs in Nigeria to put up a fighting spirit in the face of challenges rather than opt to "Check out". Her emphasis on "Check Out" revealed her counsel to budding entrepreneurs never to give up on their dreams while acknowledging the[…..]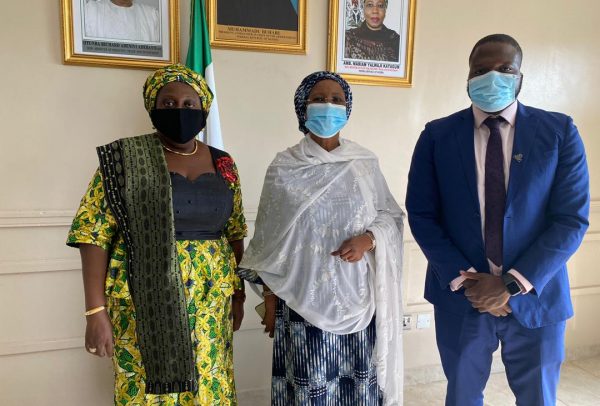 FAE Limited, Nigeria's leading corporate paper packaging company with focus on envelope manufacturing and customization has restated its commitment to innovation as a key driver to staying relevant in the 21st century. The company made this known during a virtual press meet on Tuesday, August 18, 2020. Speaking during the event, the Managing Director and[…..]
FAE Limited Envelopes enters the ecowas region in grand style. FAE envelopes have gone beyond borders on the 21st of November, 2017. The president, Jean-Baptiste Satchivi, Pierre d' Alcantara Zocli, Aminu Akadiri and Jpelle Videhouenou hosted the winning team. We have full presence in the ecowas region and this is more reason why you need[…..]
The largest envelope manufacturing company in Nigeria, FAE LIMITED was generous enough to host its distributors to a forum and conference. This was an opportunity for them to meet with the board of directors and understand more about the company.
FAE Limited has released a new range of super envelopes called "ENVEMASTER & SECURE" at the Intercontinental hotel, Victoria Island, Lagos State, Nigeria by the Honorable Minister of State, Federal Ministry of Industry, Trade and Investment, Aisha Abubakar, supported by the president, Manufacturers association of Nigeria, Dr. Frank Jacobs. The ENVEMASTER AND SECURE ENVELOPES Are[…..]
FAE limited staged a great Walkathon against cancer. This is a one way the largest envelope manufacturer in Nigeria in wants to reach out to everyone. This walk was headlined by great artistes and the message was profound, showing our displeasure for the killer ailment, Cancer.
The studenys of Smallville Montessori Schools visited the largest envelope manufacturing company – FAE LIMITED for a study visit. They toured the administrative building and the factory, it will really educating.
We at FAE Limited – The foremost envelope manufacturing company in Nigeria are committed to nation building and societal development. We are not only good at making the best envelope designs and customization but we also know how to make others happy too. This is us at the ADONAI ORPHANAGE HOME in Lagos State. […..]