Are you really interested in knowing Where to buy bulk customized envelopes easily in Nigeria? If that is the case, FAE LIMITED is here to put your mind at ease.
Just like you, I have always wondered on how possible it is to get a very pretty and customized envelope in Nigeria, i mean a really indigenous company
You know those type the banks use in delivering your mails and ATM cards. The type those firms use in sending you your personalized letters? Yeah those types.
Truly, there are many companies in Nigeria who manufacturer envelopes, but there is only one majorly known and fully trusted envelope manufacturer in Nigeria.
I present to you, FAE LIMITED, the place to get you customized envelopes in bulk. We have over 40 years of experience in this envelope printing business.
Our machines are the latest and our work force are the most experienced there is in the envelope business today.
It does not matter the type of envelope that you want, from brown to manila envelopes to all types of dimensions, styles and designs.
You can make your order now or reach out to a customer care representative to begin your envelope designing and printing experience.
We offer the best and optimum quality in all we deliver and we are ready to walk you through the best solution for your business and firm.
You can browse through our library and catalogue to see our previous jobs and how good we are at what we do. Atrial will convince you and we are ready to walk you through all the steps.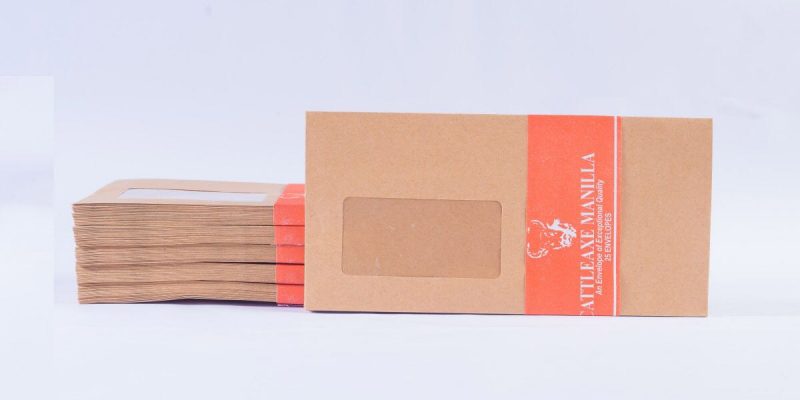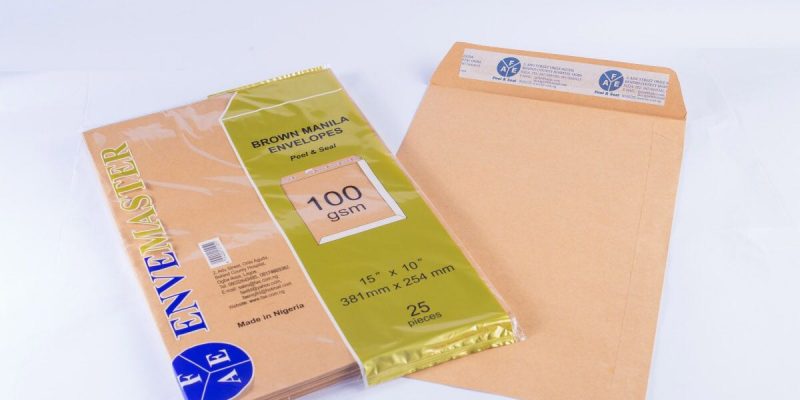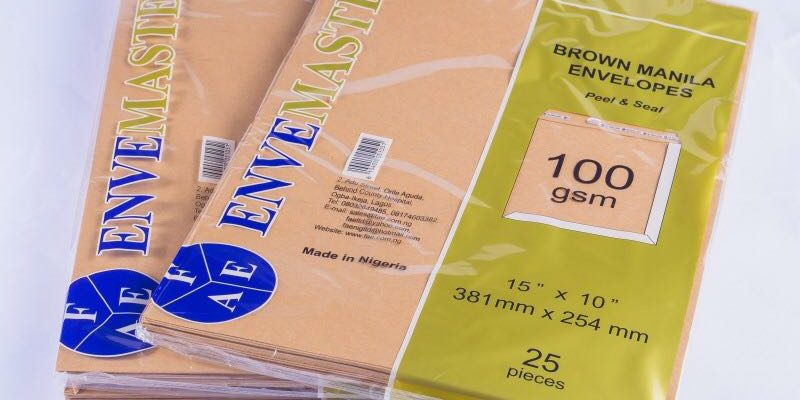 You can also request for a quote or sample from us, we will be needing your logo for this, you need to tell us the dimensions that you want and the quantities of envelopes you want us to produce for you.